Last evening Bear Mobile was updated. The app should automatically refresh with the new content.
Should your app have trouble refreshing, you may need to do this manually. The procedure to refresh would be to select the "Switch School" option from the app and then search for "SUNY Potsdam" from the list of provided schools.
Once Potsdam is selected from the list the content will refresh.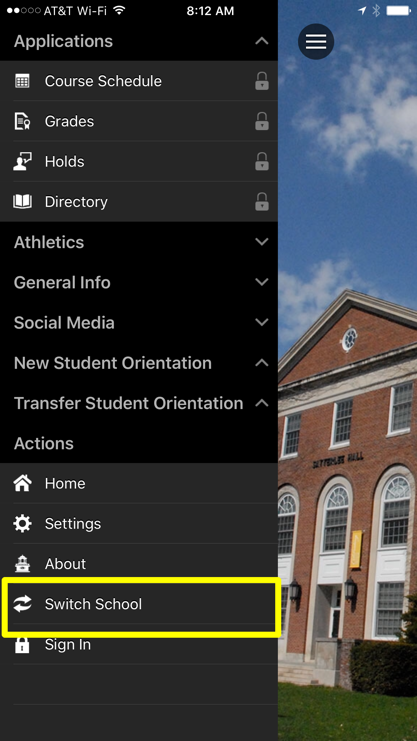 More information about Bear Mobile can be found here: https://www.potsdam.edu/cts/services/bearmobile